Law firms ensure compliance with rules and regulations in the country, the violation of which leads to later consequences. Proper implementation of laws helps regulate people's lives with the utmost ease. The introduction of further chapters, laws and further subdivisions helps in further separation and understanding of the laws for better implementation. Law firms are instrumental in ensuring peace in society.
Some of the top law firms in India in 2021 are listed below.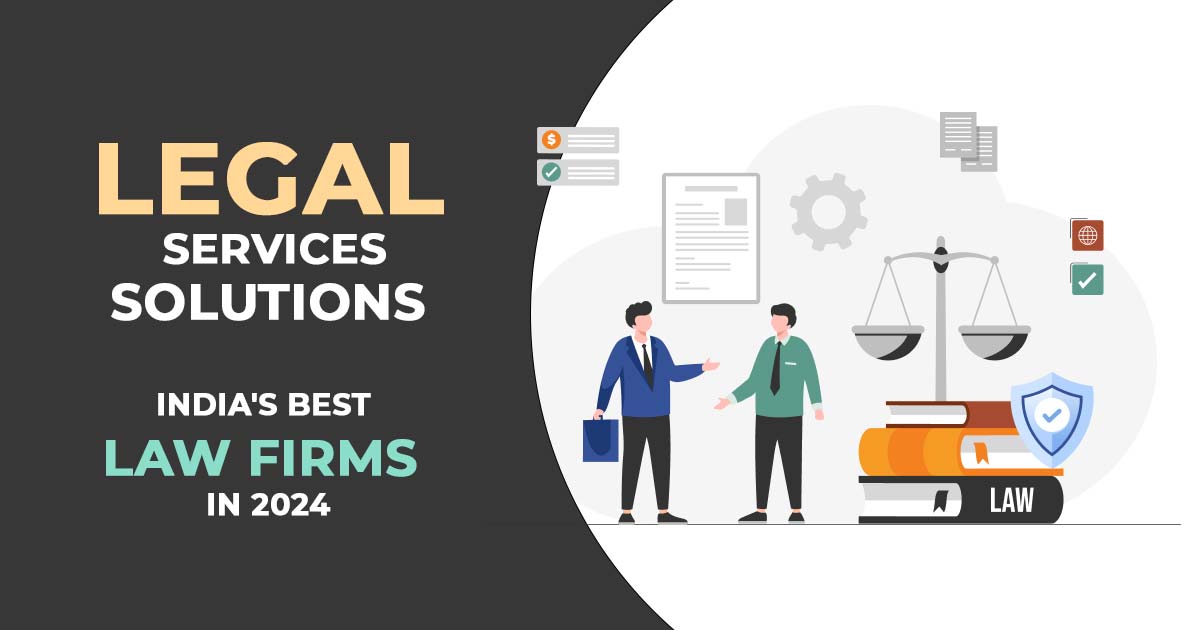 1. Shardul Amarchand Mangadas & Co.
Shardul Amarchand is one of the leading companies in the country. The company has approximately 7 offices in some of the largest cities in the country such as Delhi, Mumbai, Chennai and others. There are currently around 666 lawyers working for the firm. It covers a wide variety of topics for the state, central government, industry, regulators, and others.
2. Trilegal India
Trilegal is one of the most recognized law firms in the industry for the type of services it provides to its clients. It has more than 400 attorneys always ready to take cases in order to best serve their clients. The company deals with a wide variety of topics such as real estate, energy, technology, infrastructure and many others. The company also continues to offer opportunities to invite more young lawyers and professionals to work for them.
3. AZB & Partner
AZB is a corporate company that has expanded its operations to a number of states including Delhi, Mumbai, Bangalore and Pune. The company deals with all corporate law issues such as real estate, banking and finance, etc. The company has both national and international recognition in the areas of law. It was also ranked # 1 in 2017 and # 19 by RSG among the top 40 companies in India.
4. Khaitan & Co.
With around 115 partners, Khaitan & Co. is one of the leading companies in the country. It is one of the oldest companies founded and has been conquering Indian customers since it was founded. The topics she mainly deals with include Dispute Resolution, Labor and Employment, Banking and Finance, among others. Khaitan & Co. also has several awards for its claim to be the best law firm in India.
5. DSK Legal
With 13 partners and almost 100 lawyers, DSK Legal has offices in major cities across the country such as Delhi, Pune and Mumbai. It was founded back in 2001 and offers its clients the best solutions in the form of highly professional lawyers.
6. Luthra & Luthra
Luthra & Luthra is an India-based law firm with nearly three decades of professional experience. It has its main offices in three major cities – Delhi, Mumbai and Bangalore. The firm provides solutions to a range of topics such as dispute resolution, capital markets, banking and finance, infrastructure, construction, employment, intellectual property and many more.
7. Anand & Anand
Anand & Anand is a full-service IP law firm. Founded in 2001, the company has offices in different parts of India. The employee attorneys working for them are highly professional and have expert knowledge in the field of Intellectual Property Management in India.
8. Phoenix Legal
Phoenix Legal provides and contributes to dispute resolution, tax services, regulatory and transactional. The law firm includes domestic companies, international companies and banks for advice on a wide range of customs. The company was founded in 2008 with 75 lawyers and 14 partners.
9. Desai & Dewanji
Desai & Dewanji was founded in 1930 by Vishwang Desai and Mr. Apurba Dewanji. It is one of the largest operating companies in the country. The main causes the company engages in are capital market, project and infrastructure, corporate problems and dispute resolution. It has offices in some of the big cities like Delhi, Mumbai and some others.
10. Vaish employees
Founded in 1971, the company has been operating successfully for many years. The company, like others on the list, has offices in some of the country's major cities such as Delhi, Bengaluru and Mumbai. She looks after both international and domestic customers and has so far been successful in building trust. It provides tax, regulatory and advisory services to financial, industrial and commercial communities.