Lord Chancellor approves the appointment of Richard Wright QC as a non-judicial member of the Sentencing Council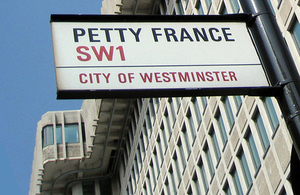 The Lord Chancellor has approved Richard Wright QC's appointment as a non-judicial member of the Sentencing Council for three years beginning August 1, 2022.
The Coroners and Justice Act of 2009 created the Sentencing Council for England and Wales with the goal of enhancing sentencing consistency and transparency while preserving judicial independence. The duties of the Sentencing Council include creating sentencing guidelines, overseeing their use, evaluating the effect of guidelines on sentencing practice, and fostering public awareness and trust in sentencing and the criminal justice system.
Recruitment procedures adhere to the Governance Code on Public Appointments, and appointments are governed by the Commissioner for Public Appointments.
Since becoming a QC in 2013, Richard Wright has served as Head of Chambers at Park Square Barristers in Leeds. He is a recorder and the North Eastern Circuit's current leader. He is a member of the Advisory Board for the School of Law at the University of Leeds as well as the Vice Chair (Circuits) of the Inns of Court College of Advocacy.
See Something Say Something, Share The News
Related