China's State Administration for Market Regulation (SAMR) recently released its 2020 Intellectual Property Law Enforcement Action Plan, code-named Iron Fist. One of the main tasks of the plan is to strengthen law enforcement for essential goods (e.g. protective equipment against epidemics); Strengthening law enforcement in physical marketplaces; Strengthening enforcement in e-commerce; and strengthening law enforcement in the intellectual property filing process (e.g. trademark filing process). The plan also includes regional cooperation and information exchange with the statistical collection.
Main tasks
(1) Strengthening law enforcement for key items. The SAMR focuses on essential goods such as epidemiological protective items, food, electronic products, home appliances, auto parts, clothing, packaging, etc. and will conduct law enforcement operations to investigate trademark and patent infringements. For agricultural and specialty products, the SAMR will intensify investigations into violations and falsifications of geographical indications. In addition, the SAMR will strengthen intellectual property enforcement with official logos such as the Olympic logos and handle complaints received at major exhibitions, trade shows, and major cultural and sporting events.
(2) Strengthening law enforcement in physical markets. The SAMR will improve the investigation through various methods such as surprise inspections of markets and organize and carry out special law enforcement measures in a timely manner. During peak consumption times such as public holidays, law enforcement controls are stepped up in both rural and urban markets.
(3) Strengthen e-commerce law enforcement. The SAMR will improve online investigation, source tracking, use information technology to improve the monitoring and investigation of online sales, and improve the detection and identification of case leads. The SAMR will strengthen communication and collaboration between law enforcement and intellectual property rights holders, e-commerce platform operators, and logistics service providers, and will make full use of e-commerce big data resources and logistics delivery information to help law enforcement to support cases. The SAMR will also encourage e-commerce platform operators to protect intellectual property rights, urge them to implement the Notification – Deletion – Announcement guidelines and improve communication and information sharing in law enforcement cases.
(4) Strengthening law enforcement in the application process. The SAMR will vigorously oppose malicious trademark registration applications, such as malicious non-use applications and applications for registration using deception or other inappropriate means. The SAMR will punish applicants and trademark agencies for illegal activity in accordance with the law and has already done so for coronavirus-related trademarks. The SAMR will also knock down patent agencies.
The SAMR plans to implement these key tasks through better collection, investigation, regional coordination and better information exchange.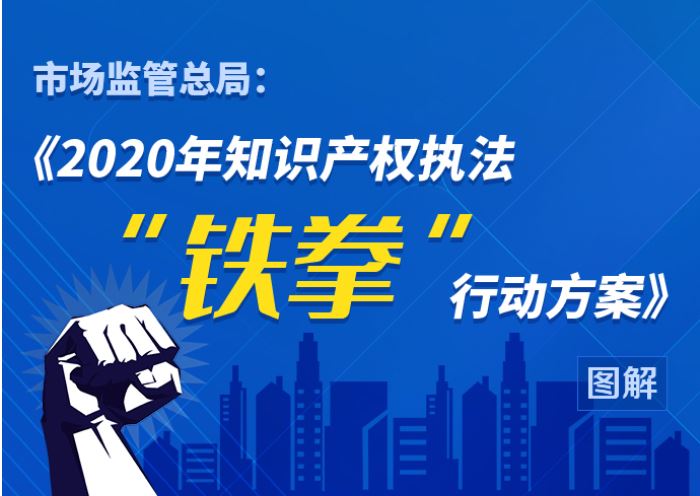 © 2020 Schwegman, Lundberg & Woessner, PA All rights reserved.National Law Review, Volume X, Number 135